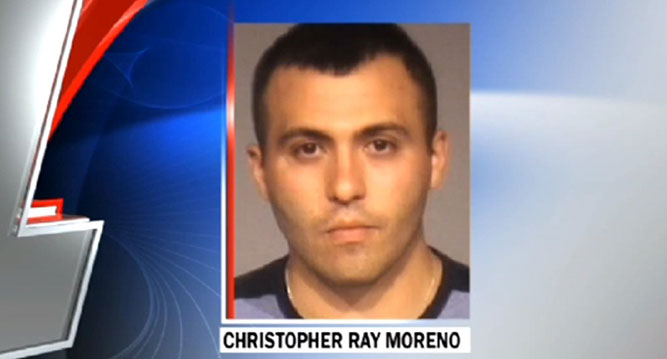 Roswell, New Mexico- Christopher Ray Moreno (22), a Roswell police officer accused a Sonic Drive-In employee, Isaac Briseno of spitting in his drink. This accusation resulted in a shutdown of the restaurant as fellow officers investigated.
After the investigation in his claims begin, Moreno admitted that he had made up the story and then resigned from the police.
He was arrested and charged with false reporting, malicious criminal prosecution and tampering with evidence. Roswell investigators say that this false report "may have been triggered by a personal issue Moreno perceived he had with the restaurant employee."
But there is more. He had to turn in his patrol car after the resignation, so when the fellow officers searched his squad car they found methamphetamine, 19 syringes, three meth pipes, three marijuana pipes, a BB gun and several other items.
<
This led to searching Moreno's home, where officers found a stolen licence plate.
Moreno now faces additional charges on possession of a controlled substance, drug paraphernalia possession, larceny and receiving stolen property.