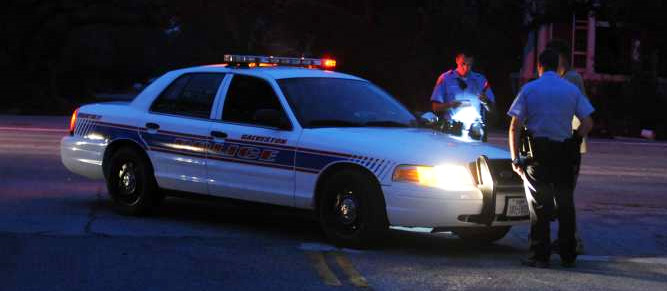 <
Galveston, Texas: Police got a call that three white prostitutes were soliciting in a neighborhood. After arresting the prostitutes they
picked up a 12 years old black girl
, named Dymond Larae Milburn, in front of her house.
They didn't say they were police, just told her that she was a prostitute, and then they hit her about the head, face and throat with a police flashlight.
The violence was witnessed by the girl's parents
Wilfred and Emily Milburn, they heard her cries for help and came outside a house to see the hysterical girl screaming
"Daddy! Daddy! Daddy!"
Two hours later, 12 years old Dymond Milburn was examined at emergency room and doctors found she had a sprained wrist, two black eyes, a bloody nose and blood in an ear. This incident has cost the girl physical injuries, emotional problems and nightmares.
Attorneys for the officers involved in this incident says that the actions are justifiable, because they had little information at the time the incident found place. The case could go to trial in late 2009 or 2010.