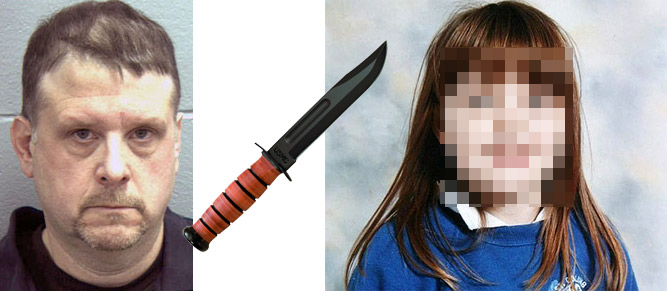 <
A former reserve police officer and truant officer,
Scott Bramhall (43)
, was arrested Knox County Jail on one count of sexual contact and one count of sexual touching. He was
using a knife during the sexual acts
. The mother of the victim claimed that Bramhall had physically threatened
her 9-year-old daughter
around the time of December school vacation. At that time he was under investigation for having sexual contact involving her daughter. Judge Patricia Worth at Sixth District Court approved that Bramhall had harassed the child.
Conditions of his bail include no contact with children under age 16 except his own two children, no contact with the victim, and being prohibited from going to the victim's school or residence. He was released on $1,000 cash bail. Scott Bramhall was also arrested earlier this year in Lincoln County on a sex charge involving a 16-years-old boy. This case was later dropped by the district attorney's office.
Attorney Geoffrey Rushlau announced that the case involving the 9-year-old girl should not be considered closed finally. "If significant new information becomes available, the case will be reevaluated."