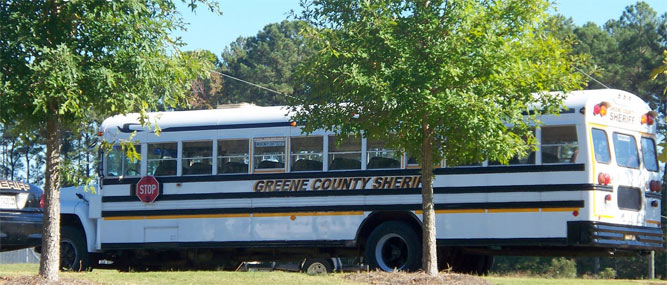 <
3 Kinston police officers were caught
beating up an inmate at the prison
in Greene County. The victim was handcuffed and had shackles on his ankles while the officers were beating him badly up with nightsticks. Superior Court Judge Paul L. Jones says that
"Prisoners have rights, too. The law requires they be treated humanely, not be assaulted."
They caused the inmate serious bodily injury with their weapons that are considered deadly.
They chose to assault him in sections of the prison that didn't have security cameras. They all agreed to plead guilty and therefore got up to 24 months of suspended sentence, and up to 36 months on probation.
Each had to pay a fine that went all the way up to $2500. If they hadn't agreed they could have faced 7 years in prison.
The inmate's mother was very disappointed, she said that her son was almost beaten to death and that they got easily out of it because anyone else who did what they did would get a much worse punishment.