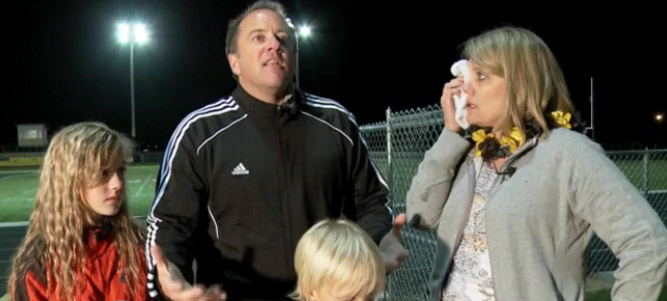 What started as a small town football game ended with tears and chaos when the police used pepper spray on both spectators and players.
It was a game between two long time rival schools, Uintah High and Union High, played in Duchesne County on the Union High Cougars' home turf. The Cougars lost the game, and as the players were leaving the field, a group of Polynesian supporters tried to cheer them up by doing the Haka, a traditional war chant that is often performed at football games throughout the state.
While doing it, a group of about 15 men and boys had blocked the exit from the field, so the police ordered them to move. One eyewitness who identified herself just as Breana, said that two police officers were yelling "Make a hole! Make a hole!" while the coaches and players assured them there was nothing to worry about, saying "It's OK! Let them do it!" Instead of listening to them, the police started spraying everyone around, including the players and even little kids.
<
Breana said that her husband and 4-year old son were both exposed to spraying. Other witness said his young son, daughter and mother-in-law were also pepper-sprayed. He confirmed that Haka didn't pose a threat, and that the police overreacted.
Roosevelt police didn't want to give any statements.