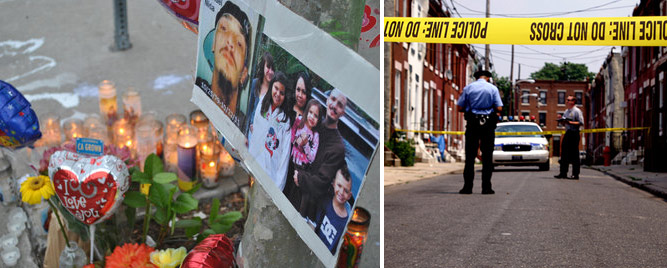 <
A 31 year old
unarmed man
, the father of four,
was killed by mistake
during the police search for an ATM robber.
The incident happened in Downey, California, where an ATM had been robbed at gunpoint. Several minutes later, two police officers spotted a man they said was matching the suspect's description.
That man was Michael Nida, who was jaywalking across the street to buy cigarettes as his wife bought gas. The police detained him, but allegedly he managed to run away. He was found a short distance away where he was detained for the second time, but he broke loose again and started running. That's when he got shot, and later died on the way to the hospital.
The question is why didn't the police check him for weapons or handcuff him while he was detained twice, and why there wasn't a non-lethal way to stop the suspect.