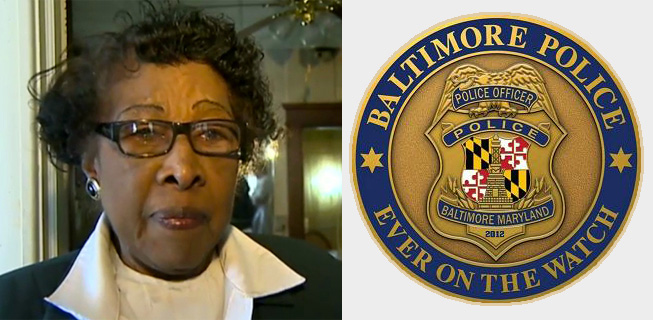 Justice has finally been served for a brave 90-year-old Baltimore woman who had the strength to lock a police officer in her basement after he busted in her home without a warrant and started harassing her. Courageous granny Venus Green won the settlement nearly 3 years after the incident, getting paid $95,000.
After Green's grandson Tallie had been shot in 2009, police came to her door to investigate the case. Even though Green told the local TV station that her grandson had been shot at a convenience store, they insisted that the shooting took place inside the house and that either Tallie shot himself or was shot by Green. One of the police officers forced his way inside Green's home without having a warrant, heading to the basement where Tallie used to live to look for blood stains and other evidence.
Green told the reporters that the officer was violent, shoving her and pushing her over the chair. Although he had no legal right to be in Green's house, he insulted the old lady and finally handcuffed her. When he went into the basement, the fearless woman shut the door behind him, locking him inside.
<
Being harassed in her own home left Green furious, so she filed a civil right lawsuit against Baltimore police. As a law abiding citizen that had never been arrested, she was determined to get justice for the unprovoked violence and verbal insults, and finally she accepted the city's settlement offer at the beginning of this month.
Baltimore city has paid more than $17 million in police brutality settlements just in the past two years, with the number of harassed and threatened citizens filing suits constantly rising.