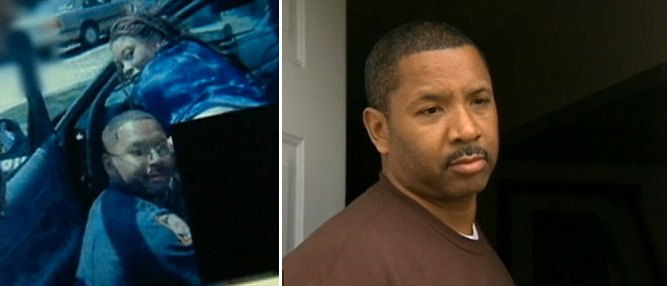 Taking pictures with a hand over a woman's bare behind in the patrol car could cost senior sheriff's deputy Thaddeus Lloyd his job. This Georgia officer has become the star of a new police scandal that involves inappropriate behavior, and although he claims the picture is 11 years old, he has been suspended after it leaked to public.
Lloyd stated that the picture was taken 11 years ago when he was working in Clarkston Police Department. The woman in the picture was a porn starlet performing in a strip club that night, and he claims he was off duty when the picture was taken. Still, wearing a uniform and letting the woman pose undressed in the patrol car while touching her buttocks wasn't what you'd call the appropriate action of a police officer.
The way the picture ended on Lloyd's superior's desk is rather interesting – it was found on a cell phone of a Georgia prison inmate, after it got confiscated.
<
It was later confirmed that the compromising photo was also on Lloyd's Facebook and Myspace accounts.
With members of the force getting more careless about the private content they upload online, the number of lawsuits and suspensions based on private pictures has risen from just a few to around 50 per year.