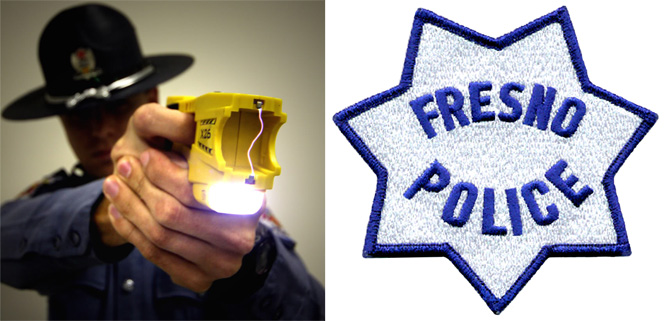 This horrifying event took place in Fresno, California when 28-year-old Raul Rosas was tasered, hogtied and finally drowned with a garden hose in front of his minor children and numerous witnesses.
Police came in response to a domestic disturbance call, pepper spraying and tasering Rosas at a friend's house. His two children, I.R. and H.R. stated that their father had not committed a crime and that he was unarmed. The tasering went on for 8 to 10 minutes, then Rosas was hogtied with his ankles tied to his handcuffed hands on the back.
Cops slammed him face down on a table in the backyard when Rosas started complaining that he couldn't breathe and asking for water. One of the officers took a garden hose and ran water into Rosas' face, drowning him while he was trying to move his face away, fighting for air.
When he turned the water off, the officer put a knee on the decedent's back and kept applying pressure on it, while some of the witnesses started begging him to let the man stand up because he apparently had trouble breathing. Their call for help was ignored, and after a couple of minutes spit bubbles started coming out of Rosas' mouth.
<
The witnesses yelled at the cops that he wasn't breathing, but one unidentified officer told them "he is faking it" and wouldn't let go of him. Finally, after checking the man's pulse, they realized he had none and that he had stopped breathing. An ambulance came too late, failing to revive the descendent.
Rosas' children are suing the City of Fresno and 10 Doe cops through their guardians, Claudia and Nora Nava, demanding punishment for their father's wrongful death.