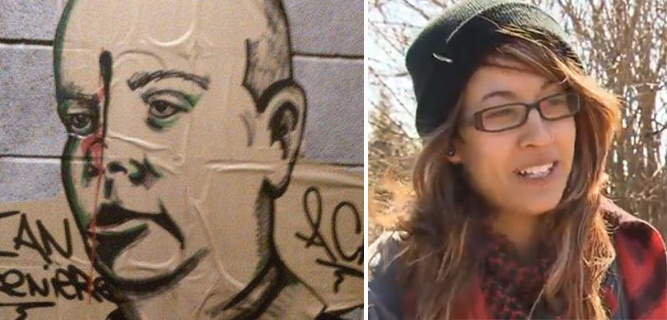 After tweeting an anti-police picture depicting a police spokesperson being shot in the head, artist Jennifer Pawluck (20) was detained and brought into questioning in Montreal.
Even though she wasn't aware of the implications that the sharing of the picture would bring, Pawluck told the Huffington Post Quebec that many of her friends dislike the police, and that the only reason she shared it was because she thought it was funny. "I don't even know who Ian Lafrenière is".
Pawluck took the photo in the Hochelaga-Maisonneuve neighbourhood of Montreal, and it depicts the named police official getting shot in the head with his name and the imprint ACAB next to it.
<
A day after uploading the pic to instagram, she was detained and held for 4 hours, where she told that she didn't mean to harass Lafrenière and make him fear for his safety. Her trial has been set for April 17th, and until then she's been given a restraining order, one kilometer from the location of Lafrenière.