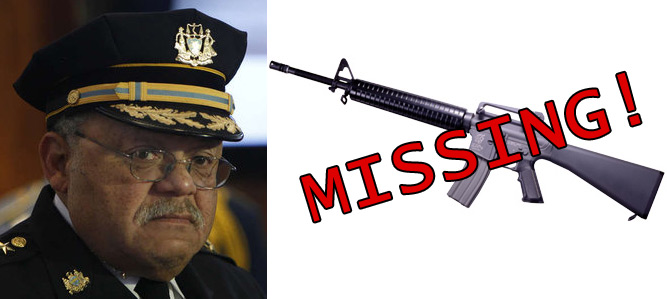 The police commissioner of the Philadelphia police department, Charles Ramsey announced at a press conference that one of the department's M16 rifles had gone missing from the storage locker at the Philadelphia Police Training Academy.
Ramsey stated that the discovery was made during a regular audit of the locker and its weapons. He also mentioned that only a small, select few, number of officers had access to the locker, thus assuring the public that the weapon was not stolen by anyone outside of the police department.
According to nbcphiladelphia.com, Ramsey insisted that he had never heard of such a thing having occurred in the department before. He also made it clear that they had the rifle's serial number on record, that all personel with access to the locker would be thoroughly investigated and that the culprit would receive time in the federal penitentiary, adding that it is a "federal crime" to posses this type of weapon.
<
As a further precautionary measure, commissioner Ramsey has announced that a full audit will be held to make sure all of the department's weapons are accounted for.
Whether the M16 rifle was misplaced or an officer forgot to return it is the question on everyone's mind and an answer is needed before the firearm falls into the wrong hands.