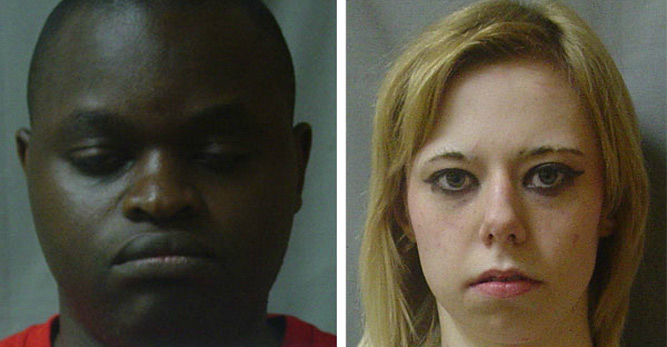 Human trafficking, it seems, is not only a crime committed by criminals. It seems that the very people who are supposed to uphold the law and put an end to such crimes, are the very same that are committing them.
One example of this is the case against a Baltimore police officer who was accused of human trafficking and prostituting his own wife. 31-year old Lamin Manneh was earlier this month charged with the mentioned crimes, when the Baltimore Child Recovery Task Force, who were investigating a human trafficking case, came across an online ad that eventually led them to Manneh and his wife.
An undercover officer from the task force arranged to meet the "young-looking female" from the online escort service ad, at a hotel near the BWI airport. When the officer met with the woman, she was identified as Marissa-Braun Manneh. When the young female made an offer to the undercover officer of having sex with her for $100, the task force intervened and placed her under arrest. They also arrested Lamin Manneh himself, who was apparently waiting for his wife outside the hotel.
Marissa later revealed to officers that Manneh would pay for the online ad with his credit card and would then drive her from "date-to-date" where he would wait outside of each location for her. After she finished with each 'customer', she would go to Manneh outside and give him the money she earned. When officers interviewed Manneh about the allegations, he admitted to all of them.
<
Elena Ruso, spokeswoman for the State police said that the pair were working as a team and subsequently both were charged. Manneh, who was an officer with the Baltimore Police Department's Eastern District was suspended without pay and was subsequently charged with one count each of human trafficking and prostitution. His wife, Marissa, was charged with one count of prostitution. Both were released on their own recognizance.
Jerry Rodriguez, the Deputy Police Commissioner for the Baltirmore Police Department, said "This allegation is a disgrace and embarrassment to every member – both current and retired – who serve with the Baltimore Police Department."