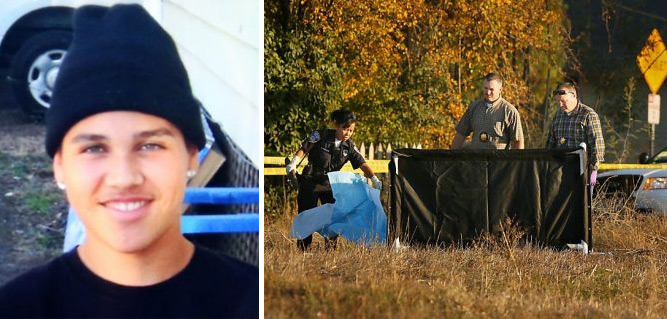 The case of 13-year-old Andy Lopez who was shot and killed by two Santa Rosa police officers has spurred a protest of hundreds of outraged citizens of his hometown.
The tragic incident happened on October 22, as young Andy was walking home after playing with his friends. They were playing with air-powered pellet guns and Andy was carrying one he borrowed from a friend. Two Sonoma County deputies spotted the boy walking down the street and mistook his toy gun for an AK-47 assault rifle.
48-year-old deputy Erick Gelhaus stepped out of the car and ordered the boy to drop the gun. As Andy instinctively turned around, Gelhaus fired eight shots, hitting him seven times and killing him at the spot.

Further investigation showed that Gelhaus' reaction was so hasty his partner didn't even have time to get out of the car before the shooting.
"We believe that the time period between the time the deputy told his dispatcher what his observations were and the time he advised on the radio that shots were fired was 10 seconds," Lt. Paul Henry said.
<
Santa Rosa Police Department placed Gelhaus on administrative leave, pending an investigation.
Unfortunately, this is just another in a long line of incidents related to police mistaking gun replicas and toys for real weapons. Last year, a Texas eight-grader lost his life for carrying a pellet gun mistaken for a black Glock. U.S. police reports show there are around 200 such incidents per year.