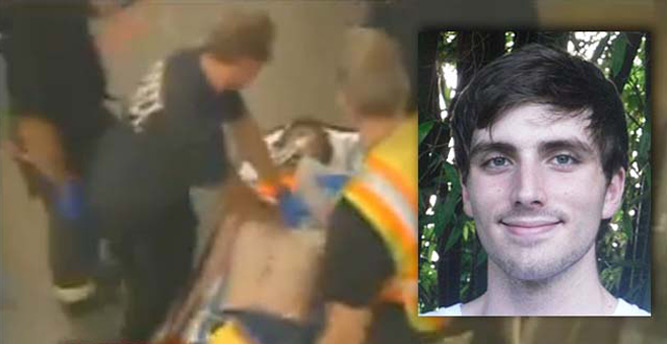 A 22-year-old man has died in a Washington jail after the guards ignored his medical condition and calls for help during a fatal asthma attack.
Michael Saffioti turned himself in on a misdemeanor marijuana possession charge and was placed in Snohomish County Jail, where he warned the staff about his severe asthma and debilitating dairy allergy. Nevertheless, when he was served oatmeal for breakfast, one of the guards he talked to convinced him it was safe for him to eat.
Two hours later, he was dead in his cell. The autopsy showed he died from asthma triggered by milk allergy.
Saffioti's family has filed a $10 million lawsuit, claiming that their son asked to be taken to see a nurse after having some oatmeal, but his plead was ignored. He was sent back to his cell where he repeatedly pressed the call button and was further ignored. Less than 40 minutes later, he was found unconscious on the cell floor.
Jail staff tried CPR, but two hours after the incident he was pronounced dead at Providence Regional Medical Center.
His mother, Rose Saffioti, says that Michael's dairy allergy was so severe he had to ask a girl what she had previously eaten before kissing her, and that he used pot and anti-anxiety meds to cope with his condition.
<
This wasn't Saffioti's first pot-related arrest, and Mrs. Saffioti says that jail authorities assured them he would be placed in the medical ward where the staff was familiar with his condition and had his food prepared separately. He was placed in general population instead, which turned out to be a death sentence for the young man.
In a sad ironic twist, the Washington state legalized recreational marijuana use just several months after Saffioti's tragic death.