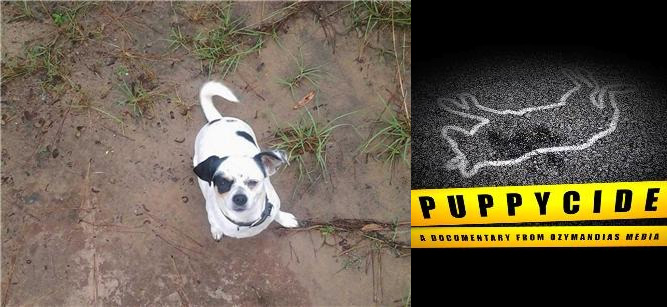 A six-foot-tall, nearly 300-pound probation officer Antoine Jones shot and killed a 12-pound dog during a routine visit, claiming he was frightened for his life.
Georgia probation officers Ronnie Simmons and Antoine Jones visited Sherry Shelton's home at the Loblolly Estates Mobile Home Park to check on her son. When Sherry Shelton opened the door, her 2-year-old Jack Russell terrier/Cocker Spaniel mix named Patches started barking at Jones. She told the officer that Patches wouldn't bite, but before she could react, Jones drew his gun and shot the dog through her chest. Some 30 minutes later, Patches died.
When terrified Shelton asked Jones for an explanation, he responded that he was afraid for his life.
"A little dog like that, you could stomp your feet or kick her out of the way or something, but he just shot her," said Shelton in a statement.
The official statement from Georgia Department of Corrections justifies Jones' act:
<
"On Oct. 7th, two Albany Probation Officers were conducting a field visit. During this time, an Albany Probation Officer was involved in an incident that required him to use use of force against an aggressive canine during a field visit. An incident report was filed and it was determined that the Probation Officer responded appropriately."