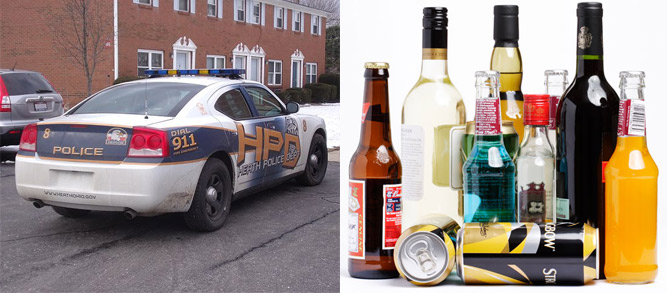 Ohio-based newspaper Journal-News did an investigation on union contracts for local public safety offices, and there were some shocking findings. They have discovered several clauses that protect police officers and firefighters from being disciplined for consuming alcohol during or before working hours.
For example, in Lebanon, OH, officers are allowed to have a blood alcohol level of up to 0.04% while working. Police Chief Jeff Mitchell said that he had been trying to get the union representatives to change this clause to zero tolerance, but without success. Mitchell, who has been a Chief for nearly two years, did manage to add some changes to union contracts. One of previously existing clauses allowed officers to suck on a breath mint before being tested for alcohol, which is known to distort blood alcohol level readings in some cases. Mitchell succeed in getting the unions to remove this clause from the contracts, but he is still fighting for stricter policies.
Patrick Mulligan, an attorney who specializes in drunk driving cases in southwest Ohio, stated that the current DUI laws can lead to absurd situations, like drivers being cited for drunk driving by officers who have a higher blood alcohol level than them. Drivers under age 21 can be cited for blood alcohol level above 0.02% which is twice as less as the limit for police officers.
<
"It's an interesting double standard," he said. "I don't think it's one the general public would appreciate."
Police officers from other cities such as Hamilton, Middletown and Mason work with a zero-tolerance policy regarding alcohol, and are placed on administrative leave for up to three days if suspected of having consumed alcohol before or at work. Mitchell hopes this will someday be the standard for all Ohio cities.