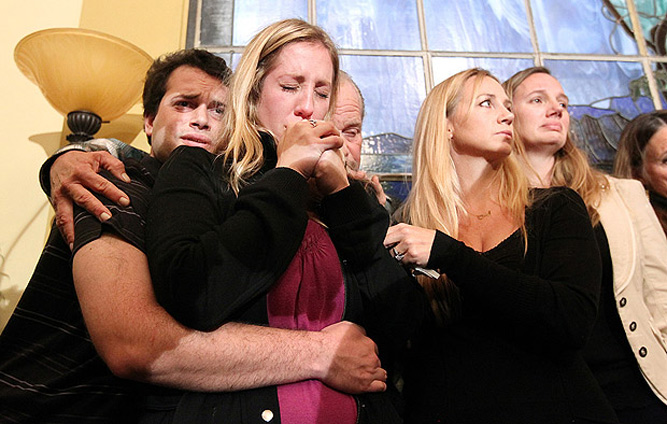 A fatal police mistake in 2010 left the Zerby family without their beloved father and son. Three years later, an unanimous verdict awarded $6.5 million to the family of the deceased Douglas Zerby, shot to death by two police officers.
The tragic incident took place in Long Beach, California, on December 12, 2010. The 35-year-old Douglas Zerby was sitting on his friend's porch landing, playing with the nozzle of a watering hose that resembled a gun. He was intoxicated and kept pointing the nozzle in different directions which caught the attention of one of the neighbors who dialed 911. Within minutes, Zerby was ambushed by two cops who hid at two different positions nearby.
They never announced their presence or made any visual or verbal contact with Zerby. While playing with the nozzle, Zerby pointed at the direction where one of the cops was hidden, not knowing he was there. This caused both cops to shoot at Zerby, killing him on the spot.
His sister, Eden Marie Biele, was outraged by the way the police handled the situation.
"He never knew there was a problem. Police snuck down the corridor and shot him. He was killed in cold blood. He was a drunk sitting on a stoop fumbling with a hose nozzle."
<
Zerby's family got around one third of the money they asked for. His mother Pam Amici got $1 million, his father Mark got $2 million and his 10-year-old son River was awarded $3.5 million. None of the two officers guilty for Zerby's death were dismissed and they never faced criminal prosecution.