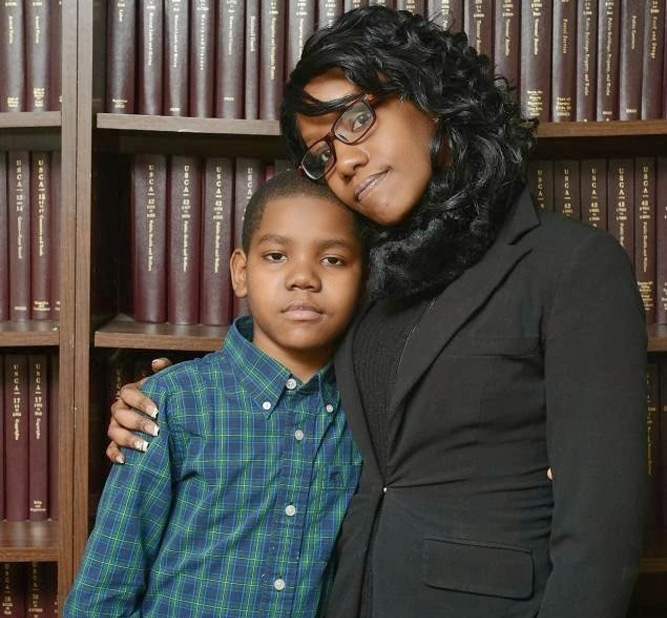 Krystle Silvera has filed a lawsuit against a NYPD police officer who sexually assaulted her and broke her 10-year-old son's leg while looking for Silvera's ex-boyfriend.
The incident took place in January when several NYPD cops from 63rd Precinct came to Silvera's house looking for her ex-boyfriend for violating an order of protection. Silvera's 61-year old mother who has brain and lung cancer opened the door at 7 a.m. but had trouble understanding what the cops wanted.
Silvera's son Courtney was having breakfast at the time and was curious to see what was happening. He took his mother's cell phone and began filming the officers.
"The police had come to our house before (due to the domestic violence complaint) and he's fascinated by the police, he looks up to them," said Krystle Silvera.
One of them didn't like being filmed and he assaulted the child, kicking him in the shin. Krystle was upstairs preparing her daughter for school when she heard her son's screams.
"I heard my son screaming, 'You can't do that! You're hurting me! Don't hit me!'", Krystle said.
She ran downstairs partially dressed and the cops dragged her outside in the cold. While they were restraining her, Krystle's breast popped out of the bra, revealing a pierced nipple.
<
"The officer flicked the piercing, he flicked the ring up with his finger on my right breast. He said, 'Is this what mothers look like these days?'"
Not only was Krystle degraded in front of her neighbors, but she was also charged with assaulting the cops and released after two days on $1,500 bail. When she returned home, she took her son to Kings County Medical Center where an X-ray showed a fractured bone.
After all that has happened to him, Courtney didn't give up on his dream to become a police officer when he grows up.
"I told my mom being a detective would be cool," he told the news. "I want to be a better detective than the one who did this."