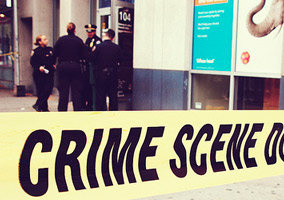 Conroe PD veteran Sgt. Michael Tindall has been charged in with bank robbery for allegedly stealing $28,672 from the bank
Tags:
bank robbery
,
law enforcement misconduct
,
police misconduct
,
usa police
A 26-years old Carbondale police officer named James D. Gaddis was arrested because of the robbery on a Carbondale bank on West Murphysboro Road. The bank was robbed of about $22,000.
Tags:
bank robbery
,
law enforcement misconduct
,
police misconduct
,
police robber
,
usa police