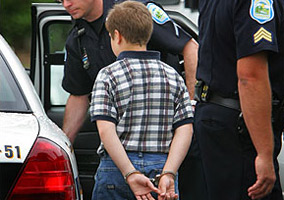 A 12-year-old student from Florida was arrested for breaking wind during class and disturbing his classmates by shutting off their computers at Stuar's Spectrum Jr./Sr.
Tags:
excessive force by police
,
kids arrested
,
police in school
,
police misconduct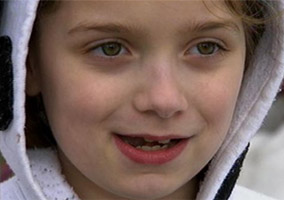 An autistic 8-year old girl, Evelyn Towry, was arrested in Kootenai Elementary School because of accusations that she was assaulting school's staff. What happened was that she had been refused entry into a school Christmas party because she refused to take off her beloved cow costume that was a hoodie with cow ears and a tail.
Tags:
kids arrested
,
police abuse
,
police brutality on children
,
police brutality on handicapped person
,
police harassment
,
police in school
,
usa police