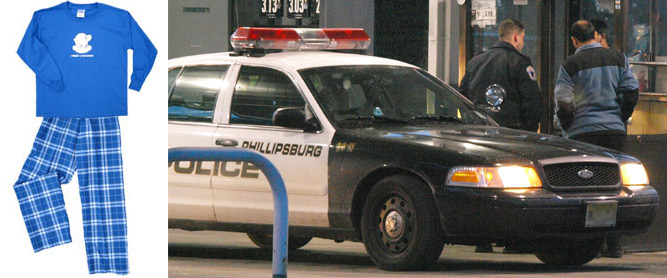 <
A 62-year-old man named James Williams was
arrested with no reason
by the police in April in Hamilton County, Ohio. He was just outside his house getting a document that was in this pickup truck when the police came and forced him to lay down on the ground. Then he was taken to a gas station in the area where a man had stolen gasoline. Williams had to stay in the police car for at least 20 minutes waiting. He then claimed that he has been arrested by a mistake because the police obviously thought he was the man that crashed a car nearby where he lived.
When Williams got released, he had to walk all the way home in the outfit that he ha don when they arrested him; his polar bear pajamas.
He is suing the departments and the officers, who arrested him with no reason and humiliated him by making him go home in his pajamas, for $ 125 000.