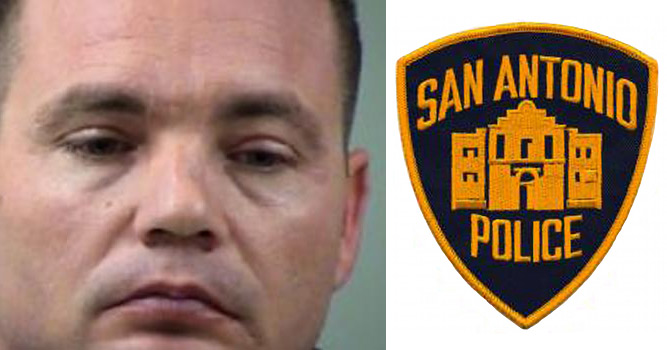 Jackie Len Neal, a 40-year-old San Antonio police officer, is facing charges for handcuffing and raping a 19-year-old girl during a traffic stop. He got arrested after showing up at her front door just hours after the assault.
The girl whose name remained undisclosed was driving to a friend's house near Zarzamora Street and Hutchins Place around 2 a.m. when she noticed Neal's patrol SUV following her. She was pulled over on Betty Street, allegedly for driving a stolen car. The girl told Neal it was impossible because the car was bought recently and provided him with a sales slip to prove it. Regardless of it, Neal made her get out of the car so he could search her and started groping her. She yelled at him to stop and asked for a female officer, which enraged Neal who dragged her to his SUV where he raped her. Neal warned the victim that he knew where she lived before leaving but she gathered the courage to report him.
Just 20 hours after the incident, Neal showed up at the victim's house looking for her and identified himself as 'Jack'. Her grandmother threatened to call the police and Neal was arrested for civil rights violation.
The rape investigation showed that there was no footage in the video cameras installed in the SUV at the time of the assault because the hard drive was missing. Nevertheless, the GPS tracking system showed that the car was parked on Betty Street for 18 minutes, which corresponds with the girl's story.
<
The most terrible part is that this is not Neal's first sexual assault. A similar scenario took place several years ago, but the woman who was assaulted changed her mind and decided not to cooperate, so the charges were dropped. Neal even had a sexual relationship with a 18-year-old high school girl who was on the Police Explorers program designed to prepare young people for a career in law enforcement. He was punished with a 3 day suspension after he disobeyed the orders to stay away from the girl and sent her sexually explicit text messages.
Neal was released on a $20,000 bond and will be facing charges for sexual assault, civil rights violations and official oppression.