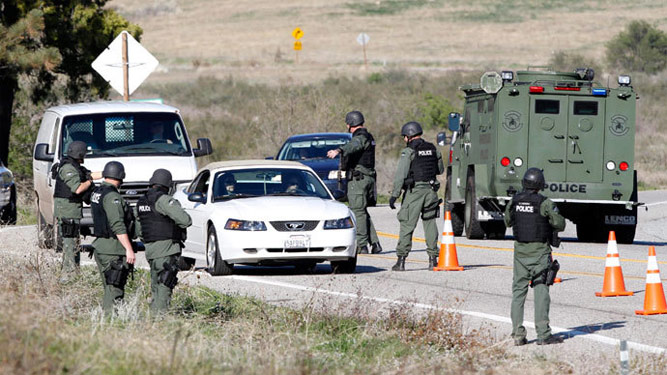 Eight South-Californian police officers who mistakenly shot two innocent women during the hunt for a spree killer last February are returning to the field. The cops who shot at the wrong pickup truck over 100 times injuring both women will soon continue to work on California streets.
"I have confidence in their abilities as LAPD officers to continue to do their jobs in the same capacity they had been assigned," said Police Chief Charlie Beck.
"In the end, we as an organization can learn from this incident and from the individuals involved."
Former LAPD officer Christopher Dorner went on a killing spree in February 2013, leaving four people dead and three injured. LAPD organized one of the largest manhunts in its history, searching for Dorner in two U.S. states and Mexico.
On February 7, 48-year-old Margie Carranza and her 71-year-old mother Emma Hernandez were driving around delivering newspapers when their blue Toyota pickup was mistaken for Dorner's gray Nissan Titan by the police. They fired more than 100 shots at the vehicle, injuring the women and demolishing the pickup. The city of Los Angeles agreed on a $4.2 million settlement plus the $40,000 compensation for the truck. During the trial, Chief Charlie Beck claimed that all responsible officers would be severely punished.
<
"Discipline could be anywhere from extensive retraining up to termination," said Beck, but the only disciplinary action was to place the officers on desk duty. A recent internal memo revealed that the officers will undergo additional training and then join their colleagues in patrolling the streets.
"I trust that the training will be extensive and the department and officers will move forward from this tragic incident stronger and wiser from the lessons learned," said Steve Soboroff, the president of the civilian Police Commission.