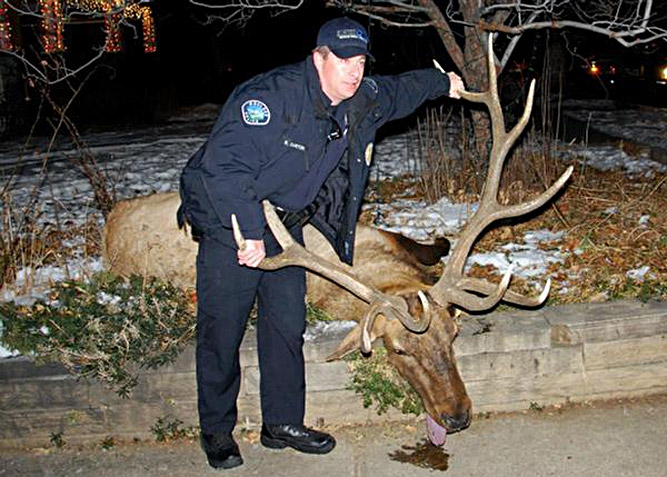 Officers Sam Carter and Brent Curnow, who were under investigation for the incident involving killing a trophy elk, have turned in letters of resignation.
Carter, who was on duty, shot and killed an elk on Mapleton Avenue and called Curnow over to help haul the carcass away and process it for meat. Curnow was off-duty at the time, but Carter didn't report the incident to the dispatcher or file a report. After facing charges, their explanation stated that the animal was wounded and had to be put down, but the area residents said they didn't notice any traces of injury or elk showing any kind of aggressive behavior that day.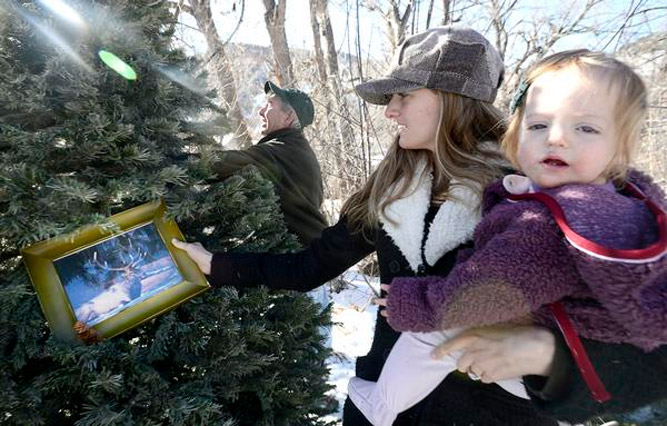 <
Even though the two officers are no longer members of the force, the investigation will continue. They are facing nine charges including forgery, tampering with physical evidence, killing an elk out of season and illegally killing a trophy elk.
The shocked Boulder community has set up a memorial for the killed elk and people showed up to protest against police brutality and animal cruelty.