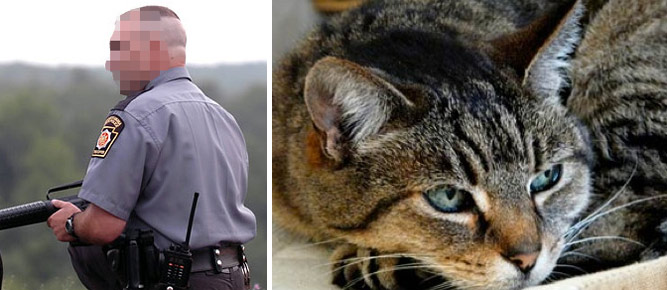 After their beloved pet cat was shot dead in the alley behind their home, a family from Lebanon, Ohio is lobbying for a change in the policy on handling stray animals.
Police received a call from the cat owners' neighbors regarding a sickly looking cat in their backyard. According to the department policy, any sick or injured stray cats are to be eliminated if found, and under no circumstances are they to be transported in a police vehicle.
Two officers acted accordingly and shot the cat dead. What enraged the cat's owners is the fact that it was never checked for identification tags neither did the officers attempt in any way to determine whether it was a stray or a pet cat.
<
They're trying to make the police change its stray animals handling policy so that mistakes like these won't happen again.