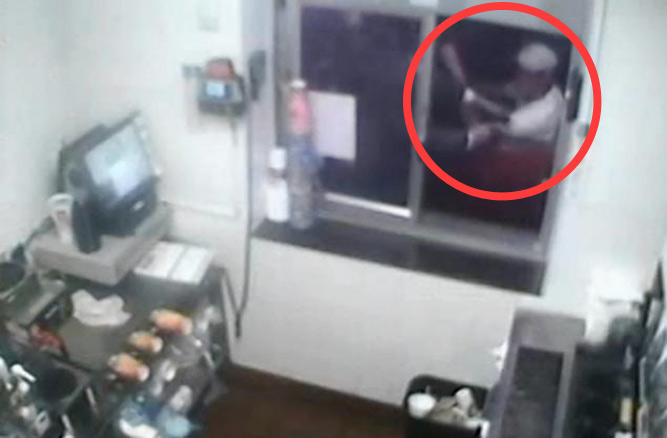 When 18 year old, Ryan Mash pulled up to the drive-through at a McDonald's in DeKalb Country, Georgia, he did not expect to have a gun aimed at him by a police officer!
Sergeant Scott Biumi, a 20-year veteran of the Dekalb County police force, allegedly got out of his vehicle, approached Mash's vehicle, aimed a gun at him and accused Mash of "holding up the line"! The teenager also said that Biumu had uttered the words "You don't know who you're messing with" to him while holding a gun to his neck!
Video surveillance cameras caught the incident at the drive-through, where a man wearing a business suit, got out of an unmarked car, walked over to Mash and pointed a gun at him. A witness at the scene, Drake Thomson told a reporter for CBS that he saw a badge when the man pulled out his gun.
The surveillance footage of the car's number plates at the McDonald's helped Forsyth County police officers track down the vehicle back to the Dekalb County police department and subsequently led them to Biumi. The suspect was identified by witnesses and was arrested. The Forsyth police Sheriff, Duane K. Piper was "shocked" and said the incident led to a "severe break in judgement", considering that it was a police officer who acted so violently and unpredictably.
<
After Biumi's arrest, the DeKalb County police chief, Cedric Aleksander, told CBS news that Scott Biumi was placed on "administrative leave with pay" for the duration of the investigation. Biumi was released from prison, however, on a $22,000 bond, but is still awaiting trial, which has reportedly been scheduled for May 23rd.