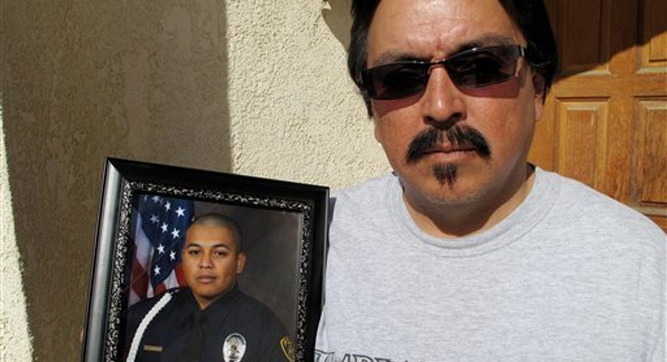 A police officer charged for a sexual misconduct with a minor girl was shot dead after an attempted arrest by his fellow officers. While he was operating on a DIU checkpoint around 1 a.m. on the territory of Santa Maria, CA, the officer got surrounded by his colleagues who were ordered to take immediate action.
After the case concerning a 17-year-old minor got supported with more incriminating evidence, the order came to arrest the accused officer immediately. Unfortunately, he put up a fight trying to resist the arrest, and at one point he took out his gun and fired once, but hit no one.
One of the police officers on the team responded with shooting him in the chest, which turned out to be a lethal shot.
<
The name of the killed police officer still can't be revealed due to the sensitivity of the whole case, and Santa Maria police chief Danny Macagni was rather brief in his official statement. He pointed out that it was necessary to take such extreme measures against a fellow police officer, and that the incident could have been avoided if he hadn't acted so impulsively at the time of the arrest.
The officer who fired the shot is currently under investigation about the whole case, Macagni stated.