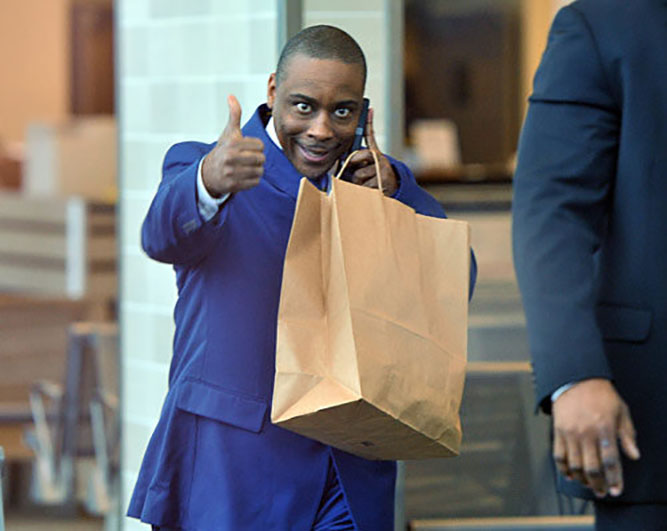 Clayton County Sheriff, Victor Hill shot real estate agent as she was showing the house to potential buyers. The woman, later identified as Gwenevere McCord, was shot in the stomach. She is in critical condition at Gwinnett Medical Center.
The incident occurred on Sunday, at a model home located at 2567 Britt Trail Drive in Lawrenceville. The circumstances of shooting aren't revealed yet, since Sheriff gave no reason as to why or how he shot 43-year-old McCord. He simply left the crime scene.
Police says that Hill refused to cooperate, and that he didn't answer any questions nor did he give a statement. He left the place because he is an active Sheriff and he is allowed to.
Neighbors stated that the victim was a friend of Hill.
The cyrcumstances of the shooting that involves Clayton County Sheriff, gets even more mysterious, because police had two versions of answers to the question "who was in the house when the incident occurred?" Police originally said there were four people: McCord, Hill and two potential buyers. Next morning, police stated there were only two people: the Sheriff and the victim.
No charges have been filed and the investigation is ongoing.
<
If you check out the history of Sheriff Hill, you might get a clear perspective what kind of person would shoot a woman and then walk away, because he can.
This man was re-elected for Clayton County Sheriff in 2012, even though he was facing 37 charges of corruption at the time of the election. After he won the elections, he was acquitted on all charges.
He claimed that he had a right to use county vehicles, credit cards and take trips which included gambling casinos.