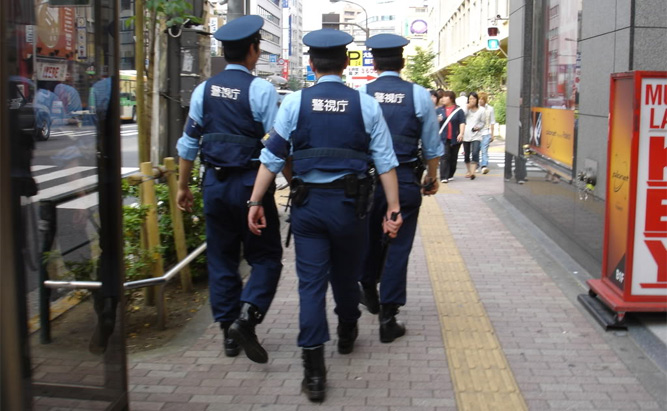 A woman was literally squashed to death by a Japanese police officer who sat on her.
Police officers in Saka City, Osaka, Japan got a call at 7am from a family that was complaining of an middle-aged woman being disorderly in their neighborhood.
A group of officers, among them a heavy-set officer, arrived on the scene to find the accused, a woman in her 40's, being disorderly and causing a stir outside of her home by throwing items and possessions around. Not being able to calm the woman down, the officers managed to finally subdue her after 20 minutes. They brought her to the ground and held her by her arms and legs. The heavy-set officer assisted his colleagues by sitting on top of the woman.
The accused officer apparently weighed over 100kg and it is presumed that when he sat on the woman, she suffered a case of hypoxic ischemic encephalopathy (or HIE), which in essence is the result of oxygen flow being cut off from the brain. The woman eventually passed out and was taken to a local hospital where she unfortunately passed away five days later.
<
Following the incident, Japanese prosecutors filed charges of "professional negligence resulting in death of a suspect" against the officer accused of killing the woman. An investigation is currently underway to determine whether the officers were using excessive force during the apprehension of the disorderly woman. Officials have also yet to determine whether the woman had any prior medical conditions and/or was taking any narcotics which could result in, or at least speed up the process of HIE.
In addition, there were no reports available regarding the officer's height or body fat percentage which would indicate that he had indeed been too large to sit on the woman in question and subsequently cause her death.