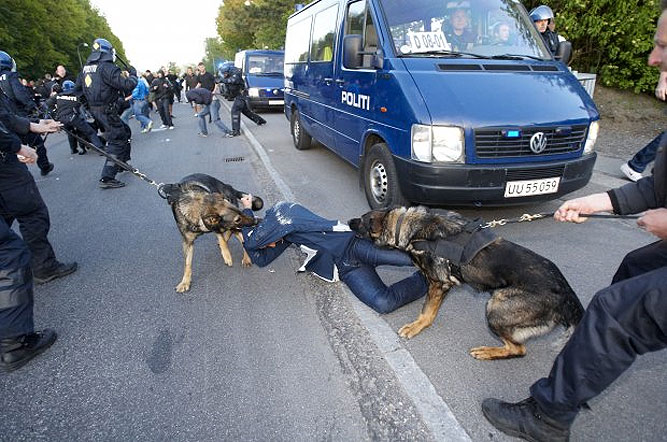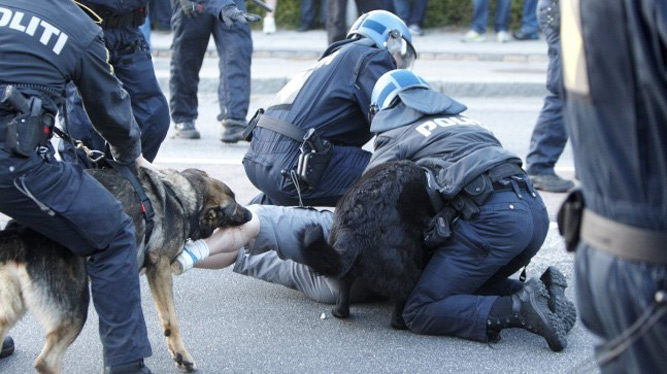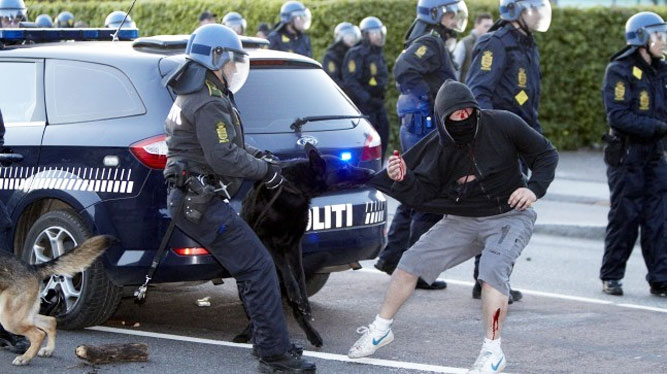 <
After a soccer game between Skive and FCK in Denmark a bunch of supporters were suddenly
attacked by aggressive police dogs
after doing nothing. One of the supporters says to the local news that he doesn't understand why they attacked him and knocked him over, as well as some of his supporter friends. There were children and women nearby that got really shocked by the police dogs behavior.
The Copenhagen police encouraged the dogs to attack and bite them, but they say that their dogs went crazy and that they couldn't stop them. Not very convincing. The police said they were sorry for the incident, but injured supporters think it's all a lie just to avoid guilt.
Keep your dog in good shape with healthy dog food and regular exercise.