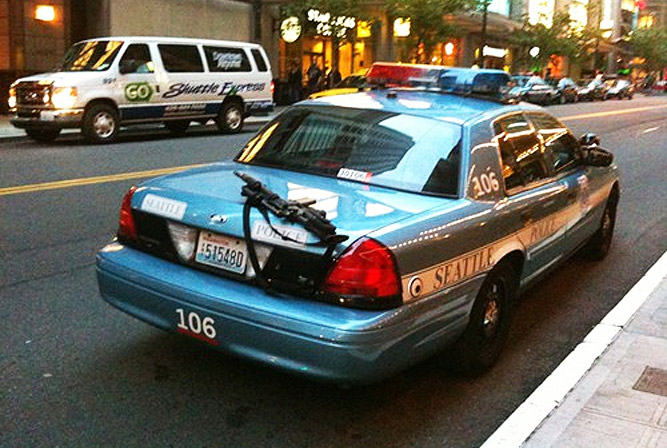 <
Outside the Roosevelt Hotel in Seattle
a semi-automatic rifle was left unattended on the trunk of a police car
. The patrol car was actually driving around with the rifle exposed, and a woman was actually following them trying to tell them about the situation. Another pedestrian got hold on some bike officers that got everything fixed.
The Seattle Police Department is admitting that they are very embarrassed, and that such a thing should never happen. They are grateful for the witnesses that tried to stop the patrol car with the rifle on the trunk.
They didn't want to comment why the SPD officers were driving around with a huge AR-15 rifle. It's still unclear whether the rifle was loaded or not, but they are investigating the case. It's still unacceptable to leave a rifle unattended.