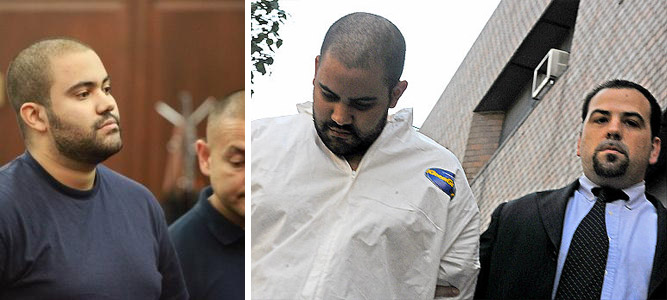 <
In Inwood New York a Bronx teacher in her 20's was stopped by a cop asking her directions to the No.1 train.
Not only did he ask for directions, he also said she had to come with him to show him the way.
When the woman refused because she had no time and was on her way to work, the officer pulled out his gun and pushed her into a courtyard of a building on Park Terrace West.
He then forced her to have sex with him while holding his gun pointed at her head. A neighbor nearby woke up from the noise but when he confronted the police man from his window, he got this answer: "Just give me a minute." The witness called the police after he noticed the gun and the police badge and understood that something had to be wrong.

The officer was charged with rape and immediately suspended without pay. This is not the first time NYC police had been involved in sexual assault.