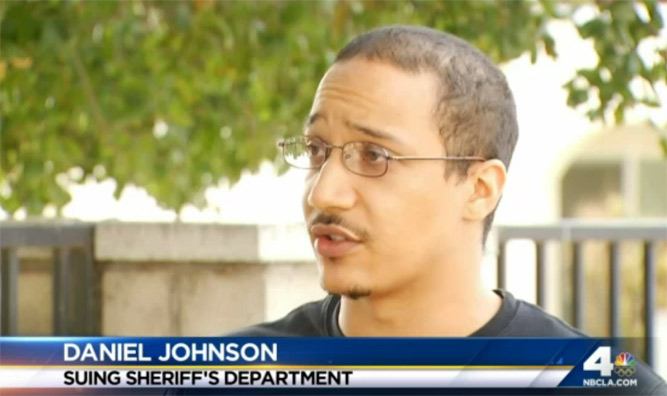 Los Angeles County Sheriff's Department is getting sued by 26-year-old Daniel Johnson who suffered burns in his genital region after being tased by cops.
Johnson was making dinner at his parents' home in Altadena when a man knocked on the door to inform them that Johnson's father was getting fined for throwing a cigarette butt on the ground. According to the lawsuit, the 58-year-old man is disabled and walks with the assistance of a cane and because of the nerve damage in his hands often drops things on the ground.
Johnson went outside to talk to the officers and saw Deputy Abdulfattah writing a $1000 fine for loitering. He asked if he could pick the cigarette butt instead but according to Johnson's statement Deputy Abdulfattah replied "I can write you a ticket too if you want".

Johnson's mother got out of the house just as her son turned his back to the cops and walked away, when Deputy Russell grabbed him from behind. He held Johnson in a full nelson grip and tackled him to the ground while the other cop hit his elderly father in the face. She watched the cop repeatedly tase her son in the genitalia while looking at her.
<
"He's looking directly at me every time he pulls that trigger, and at one point my son says, 'Mom, I'm OK. So at that point, I realize this guy is doing this because I am reacting", said Rose Gonzales, Johnson's mother.
Johnson, who is a Berkeley graduate with no criminal record, was arrested for battery on a police officer but the charges were never filed. He hopes there is an audio or video recording of the incident that could help him win the case against L.A. County Sheriff's Department.