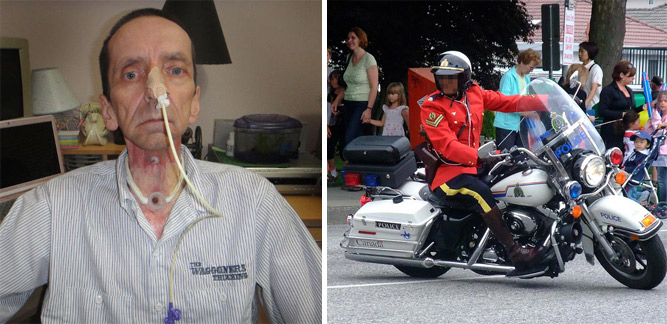 An Alberta sheriff who caused a cancer survivor's neck tube to dislodge and the man to collapse after carrying him out of the court house, was found not guilty for the unjust use of force and will not be criminally charged.
52-year-old Bill Berry lost his hearing and power of speech after battle with cancer, and is unable to breathe without the tube that goes through his neck. He entered the Red Deer court house and was trying to pay a traffic ticket when the sheriff, later identified as Thomas Bounds, approached him claiming he didn't go through the security screening at the entrance. Berry tried to communicate with the sheriff, but he grabbed him and carried him through the door, causing Berry's neck tube to dislodge and leave the man breathless. After going through a series of convulsions, Berry fell to the ground and collapsed.
<
Even though the security camera tapes show that Berry wasn't showing any signs of aggressive behavior, the chief crown prosecutor Robert Coleman decided to drop all charges against Bounds, claiming there wasn't enough proof that he was using unjust force. Berry is enraged with this decision and he is planning to file a lawsuit.