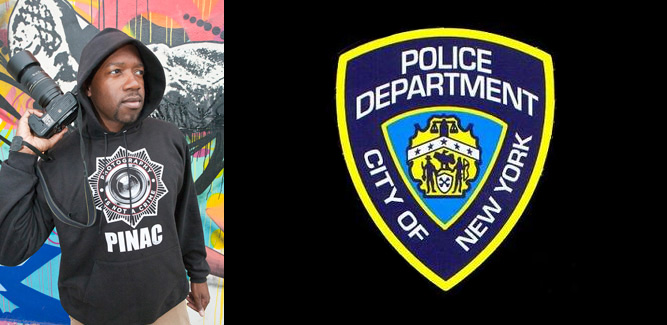 There has been a lot of controversy about New York City police's stop-and-frisk policy which in most cases leads to harassment of innocent people. The statistics show that around 85% of people stopped were Latino or Black and 82% were innocent of any crime. But most NYPD cops go on with it, and in the light of current ruling that proved part of the stop-and-frisk unconstitutional, the last thing they want is the physical evidence of this practice.
Brooklyn-based photojournalist Shimon Gifter happened to catch one of these scenes on tape and ended up with a broken camera and handcuffed. He was going about his usual business, looking for interesting things to shoot for a couple of Jewish websites he works for, when he heard cops calling for backup not far away.
Gifter rushed to the spot expecting to find an intense scene. Instead he saw a couple of cops standing on the corner talking and a man cuffed in the back of the police van. He started talking to the bystanders to find out what happened and discovered that there was some sort of dispute but the rest of the suspects had run off.
Shortly after, four young men showed up at the scene and even though it didn't look like they had anything to do with the previous altercation, they were detained by police. Gifter, who was standing about 100 feet from the scene, started shooting them. One of the cops warned him to stop because the suspect were juvenile and Gifter agreed and switched to recording other parts of the scene. That's when a sergeant grabbed him from behind and handcuffed him, telling him he was under arrest for disobeying police orders.
<
Gifter protested, stating that filming isn't illegal, but the cop snatched his camera and dropped it on the ground seemingly on purpose. Gifter was released after 10 minutes and later realized that the harsh police reaction was probably connected to the recent fuss about stop-and-frisk. He is still trying to recover footage from the broken camera and has contacted the internal affair division demanding for this incident to be investigated.