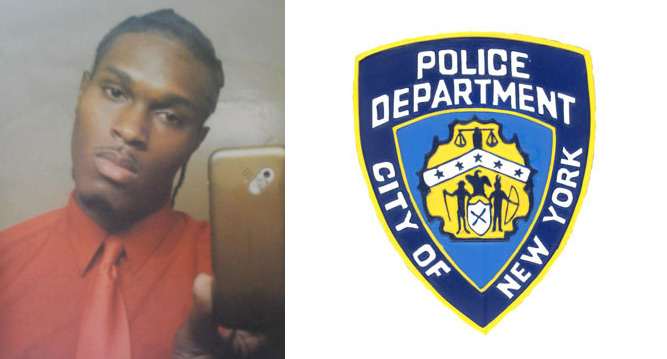 A year ago, on April 12th in Brooklyn, 27 year old Tamon Robinson was killed by NYPD officers after they chased him from Bayview Houses, Canarsie for allegedly stealing paving stones.
According to witnesses the police chased Robinson in their police cruisers and eventually ran him over with one of the vehicles. DNAinfo claims that witnesses saw officers pull Robinson from under the car, yelling "Wake up, wake up" at the young man before throwing him onto the hood of the car.
The twist in this whole tragedy is that the NYPD now claim that Robinson actually ran into a stationary police cruiser, causing him to fall back and fatally hit his head on the pavement. To make matters even worse, the NYPD sent Robinson's family a bill for damages caused to the cruiser in the incident (which was quickly withdrawn after the media picked up on it)!
District Attorney Charles Hynes is considering whether to bring the case forward to the grand jury. The Daily News reports that Hynes will bring in an "independent expert" to reconstruct the crash, before he can make any further decisions on the matter.
<
In a similar incident in August of last year, officers rammed a fleeing dirt bike with their police cruiser in the Bronx, killing the rider and injuring a passenger. The Daily News reports that the NYPD's "Patrol Guide" states that the use of police cruisers to ram and stop fleeing vehicles is strictly prohibited! This then begs the question "Are police cruisers allowed to be used to ram and stop fleeing citizens?"