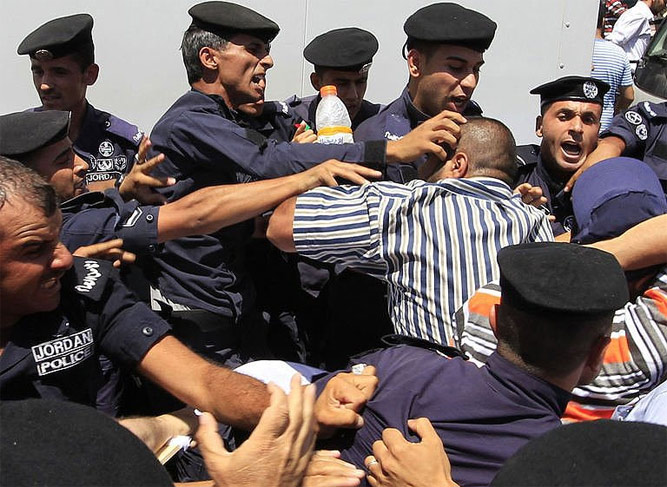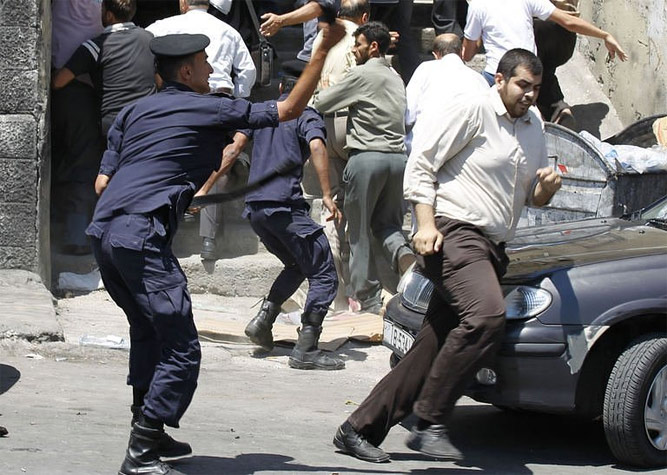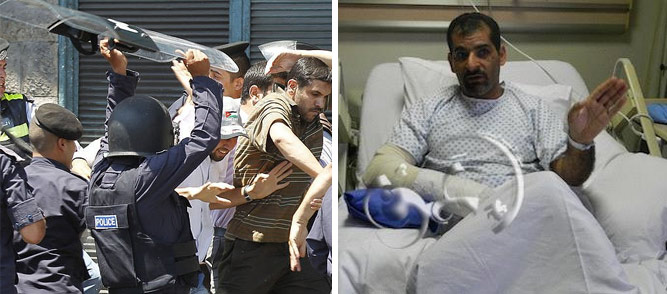 <
In central Amman in
Jordan police
managed to make
16 people injured
when trying to stop clashes between pro-reform demonstrators and government supporters. With batons they broke through the clashes and beat up people that got in their way. Included 9 journalists that even had orange "Press" vests on.
Among them a female Islamist activist, and a photographer. They said that they thought they were safe next to the police since they only where there for press purposes, basically doing their job. They weren't even in the crowd that protested. On several occasions there were 10 cops on one journalist.
They kicked and punched them with no mercy, like they were the demonstrators. The police said they only sent in their security forces who intervened to break up a brawl between protesters of differing opinions.