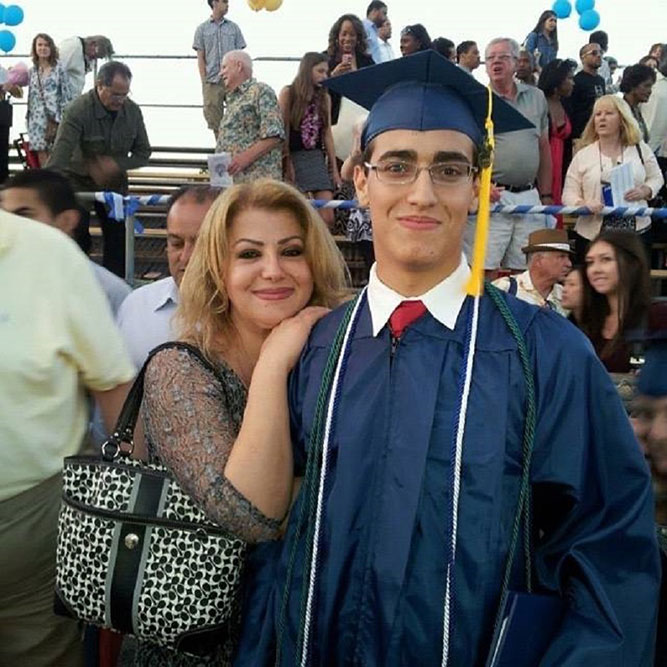 Feras Morad (20), was at his friends place at his future University of California Long Beach where things got out of hand; Feras had fallen through the window of the second story, breaking his shoulder and receiving multiple cuts and gashes throughout his body.
His Friends had called the police because they were concerned about his injuries after going through the glass. In a 911 call, a caller describes an intoxicated man who fell or jumped from a second-story window, bleeding and acting "kind of irate."
Police arrived at the scene, and instead of helping this young man, they shot him dead.
Feras was bloody, injured, delirious, and screaming in pain and the officer on scene perceived him as a "potential threat". He fired three shots as his friends screamed, "he's unarmed, please don't shoot!",
After the shooting, It has been four days and the Long Beach Police Department haven't contacted any member of his family. Neither the police, hospital he was taken, nor the LA county coroner's office called to tell his family. His 16 year old sister was forced to learn of his demise through social media two days after the fact.
Police said that the student had been acting threateningly and refused to comply with officers, so the Long Beach Officer Matthew Hernandez, a 12-year department veteran, shot him dead.
<
Feras was shirtless, unarmed, bleeding and possibly suffering from head trauma, so when officers made their demands, it is possible that he couldn't understand them. Also, witnesses said he didn't attack or verbally indicated aggression toward Hernandez or anyone else. Some of Morad's friends stated that he wasn't even walking toward the officer, and that he was going in an opposite direction. So, witnesses claim the shooting was not justified.
Morad was a nationally-ranked debater at high school and his family dreamed he would become a lawyer. Friends, pupils, classmates, and professors of Feras, described him as a super bright, intelligent, driven, and beautiful young man.
His familly demands justice. This young man "is buried underground and his killer walks free under the guise of self-defense from an unarmed, injured, and delirious young man. "
Help spread the word!