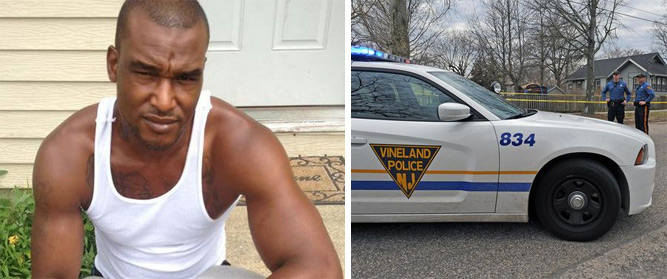 March 31, Vineland: A 32-year-old African American man that was later identified as Philip White was arrested by city police around 11 a.m. on the 100 block of Grape Street.
The reason of the arrest is not revealed yet, neither are the circumstances of the death in custody.
The Cumberland County Prosecutor's Office and New Jersey State Police are investigating this incident, so the details aren't revealed to the media.
The only public statement was made by Police Chief Timothy Codispoti, who referred to death of White as a "tragedy". He asked everyone to be patient while the police is investigating.
However, there are a few witnesses that wanted to talk about the incident. Ricardo Garcia told local reporters that officers had brutally beaten White, and that even after he was restrained and lying unconscious on the ground they kept beating him, kicking him in the head and around his body.  "There's no call for that. Once a man is handcuffed and unconscious, you should have stuck him in the patrol car and take him to the police station. Instead they decided to beat him right here." added Garcia.
Another witness, Agustin Ayala said that he was driving his truck in the Grape Street at the time when incident occurred. He saw two officers who were extremely physical on White, and that bruised man was resisting. Alaya asked officers to stop beating man that was lying unconscious on the ground. Officer turned to Alaya and said "you didn't see him try to take my gun."
Codispoti in his statement said that he was aware of the possibility that White tried to reach for officer's gun, but didn't want to comment.
<
He just addressed sincere thoughts and prayers to the family of the deceased and to the officers involved.  "Sadly, this call for service resulted in an 'in-custody, non-shooting' which is being investigated by the Cumberland County Prosecutor's Office." he added.
This is the second in-custody death in Cumberland County this month.