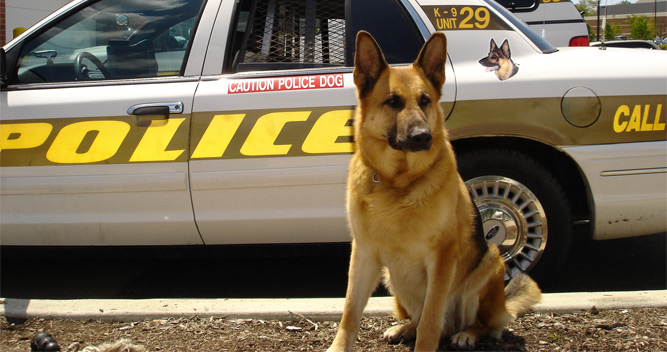 <
At an investigation in a pub after a car crash in Mason in Ohio a 25-year-old man named Ryan James Stephens
barked at a police dog
that stood at the crime scene.
The dog barked back, and Stephens barked some more for fun. The police officer that was closest arrested the man for what he claimed was animal abuse, but the man didn't plead guilty because his attorney said that barking at police dog is free speech. He didn't bug the dog, he just communicated, because it's still language, whether we understand it or not.
Besides, barking at a dog is absolutely no animal abuse. Another important thing was the distance; Stephen stood 30 feet away when barking at the dog, he didn't hiss him from close-up which may have contributed to further aggression.
Stephen had something to say as defense: "The dog started it."