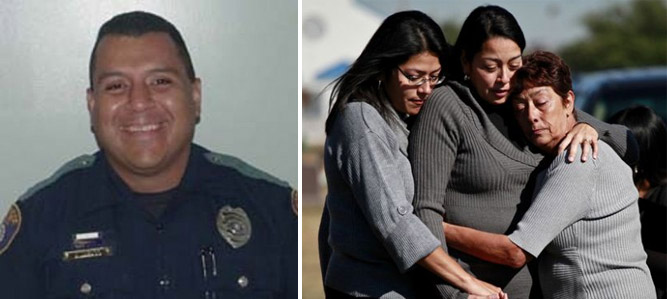 It would have been just a teenage brawl if it weren't for the cop Daniel Alvarado whose overreaction and disobeying orders caused the loss of a young life. The 14-year-old Derek Lopez, a student of Bexar County Juvenile Justice Academy, started a fight with another student at the bus stop. He hit the boy once when he was spotted by Alvarado cruising in a patrol car.
The cop told Lopez to freeze, but the boy panicked and ran away. Instead of remaining at the crime scene and interrogating the victim like his supervisor ordered him, Alvarado ignored the order, got the attacked boy in the car and started the pursuit.
A neighbor saw Lopez run and hide into a backyard shed and alarmed Alvarado, who got out of the car with a gun in his hand and entered the shed. Seconds later, Lopez was killed with a single shot and Alvarado got out claiming he was attacked.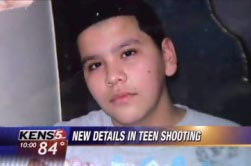 <
Although the autopsy showed no trace of close range shooting and no gun powder on the boy's clothes, the police department ruled this as a justified shooting. Alvarado, who has been suspended four times in the past, remained on the force facing no criminal charges.
It seems like the cold blooded murder of a 14-year-old boy is acceptable just for the fact that he was a juvenile delinquent.