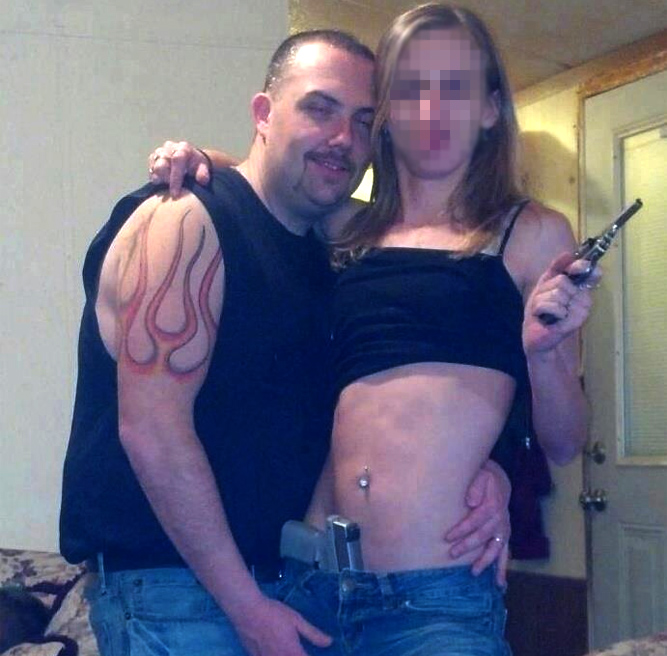 A Facebook picture of a Confluence police chief has caused his immediate suspension without pay. The photo shows chief Tom Keller intoxicated and barely able to keep his eyes open, his left arm wrapped around an unidentified woman's waist and his right arm touching her crotch.
The woman is hugging Keller, posing with a gun in her hand and another gun sticking out of her jeans.
Confluence major Allen Gyorko sympathized with Keller, saying that "In the winter, people get a little, what you call, cabin fever, you know. And they do goofy things." Still, Keller was put on administrative leave until they figure out the next best step in his case.
Keller doesn't remember when the picture was taken and claims that someone had hacked his Facebook account in an attempt to embarrass him. He filed a complaint against the unknown hacker who made this photo public. Even though Keller isn't doing anything illegal in the pic, it certainly doesn't portray him in a positive light.
<
There is a line between police officers' personal and professional life, but their position in the society obliges them to be more aware of their image and the example they're setting to others.