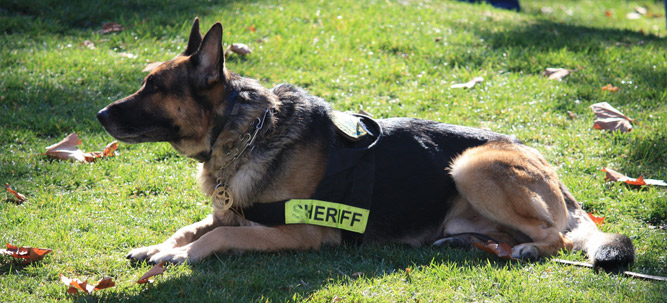 <
A 5-year-old K-9 unit police dog named Bandit was left in a police sport utility vehicle and died after 13 hours. The police car belong to Sgt. Tom Lovejoy and it was parked outside his house when this happened. Bandit lived with Lovejoy and was trained to protect officers and to sniff out explosives.
The temperature was 109 degrees that day, and about 140 degrees inside the vehicle, and the dog obviously died of the extreme heat. Dogs can't sweat, they only cool by panting. Lovejoy is very upset about the whole situation, but he can still face department punishment.
In March, a Phoenix police dog was left in a department vehicle and died. Police have finished an investigation but would not comment because the case remains under final review.