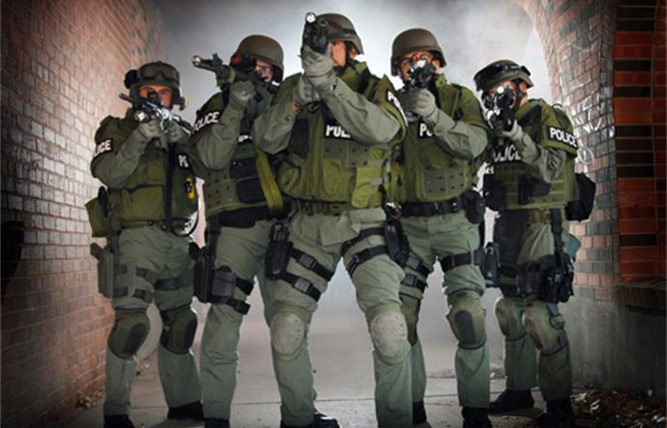 A Jacksonville neighborhood fight that escalated in a SWAT team standoff has left one of the neighbors feeling angry and violated. Deborah Franz who lives across the street from the house where the fight broke out says she was forced out of her home for six hours and while she was gone the SWAT team messed with things in her house.
On a Sunday afternoon around 1 p.m. Franz overheard a fight at her neighbor's house. Soon the whole neighborhood was swarmed with SWAT officers who surrounded the house. One of them ordered Franz to leave her home and she couldn't return till around 7 p.m. when the scene was cleared.
"The cop goes 'You all need to leave, you can't be in your house,'" said Franz.
When she returned inside, she said there was something off. Her blinds were opened, someone had disconnected her Xbox and TV and a drape from her bedroom window was thrown on the ground. At first she thought she was robbed, but after realizing there was nothing missing she assumed that the SWAT team was in her house.
<
Franz called Jacksonville Sheriff's Office and got a confirmation from the sheriff that his men were inside. Now she demands an apology from the JSO because no one informed her about entering her house.
"If you're going to come in my home and use my home, at least let me know or at least try to contact me," said Franz.
According to criminal defense attorney Miguel Rosada Jr. it will be hard to bring forth this case because there was no damage made, but he agrees that the police should have informed Franz before using her home.