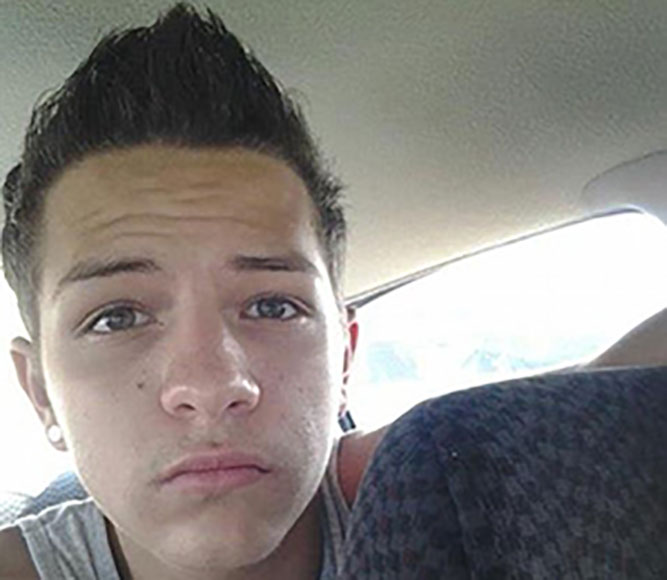 Keith Vidal (18) was recently shot and killed by police officer in his house where he lived with his parents. This kid had mental issues, but he wasn't threat to anyone, since he was 90 pound 18-year-old.
His parents called 911 asking for help because Keith was holding a screw driver in his hand and was disoriented. A Boiling Spring Lakes officer and Brunswick Couny sheriff's deputy arrived at Vidal's home. They pinned down the kid, and had the situation under control, but then Detective Byron Vassey entered their home. This third officer ordered to use a stun gun on the young Keith. Mark, Keith's father, said the next thing he knew, his son was shot dead.
Detective Byron Vassey came into the house 70 seconds after the first two officers. He understood the situation and all he said was "we don't have time for this", and shot the mentally ill teenager.
911 records proves that 70 seconds before Detective arrived to the scene, the first two officers radioed that situation was "OK".
<
Detective Byron Vassey is now on paid administrative leave.
"We called for help, and they killed our son. No reason for it, deadly force. There was no reason. They had Tasers on them, and they didn't have to even tasered him, they could have just talked to him, talked to him another 10 minutes,"Said Mark on the incident.