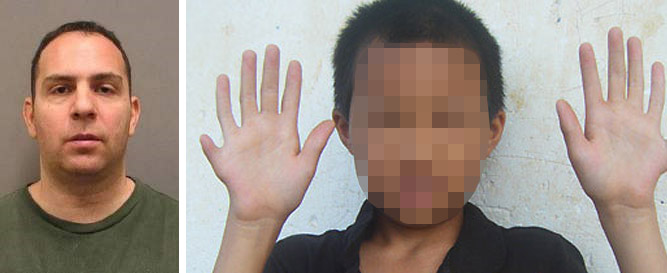 <
A NY police sergeant,
Jamie Katz (39)
was accused of trying to make an
orphaned 12-year-old boy
have oral sex with him. Katz faced other sex abuse charges like having sex with the same boy in several places and during family vacations for six years. The boy's mother knew Katz, and after she passed away, he and his older brother were adopted by one of Katz's relatives. Katz resigned from the police force where he had been an officer for 10 years and the former head of the Gay Officers Action League.
He admitted that he tried to have sex with the 12-year-old without the need of the victim's testify. Katz will spend 5 years in prison, 10 years under supervised release, and 20 years on the New York State Sex Offender Registry.