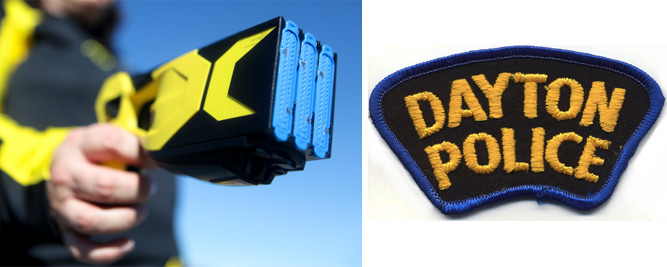 <
In Dayton Ohio
a mentally disabled teen was harassed and abused by police officer Willie Hooper
after trying go ride his bike home to get some help from his mother to communicate with the cop.
There were some misunderstandings because the 17-year-old had some problems with speech when Hooper stopped him for riding a bike outside his home.
The officer claims that the boy was disrespectful, so he tasered him when he tried to turn away and go home to contact his mother. Hooper already knew that this kid was mentally disabled, but still he tasered him several times, pepper sprayed and beat him.
One of the neighbors tried to explain to the officer that the boy had some mental issues, but Hooper just told him to go to his home or else he would be arrested.
Even though the mother got out of the house and tried to stop the officer, and the boy said: "please stop, please stop", the cop just continued to harass him.
Suddenly a backup of 20 officers showed up, and the boy got arrested and placed in a police cruiser. He was charged with assault on a peace officer, resisting arrest, and obstructing official business, but luckily they were dismissed after some investigation. Now the family's lawyer is fighting for their rights because that was completely a false arrest and charge. Completely unnecessary.