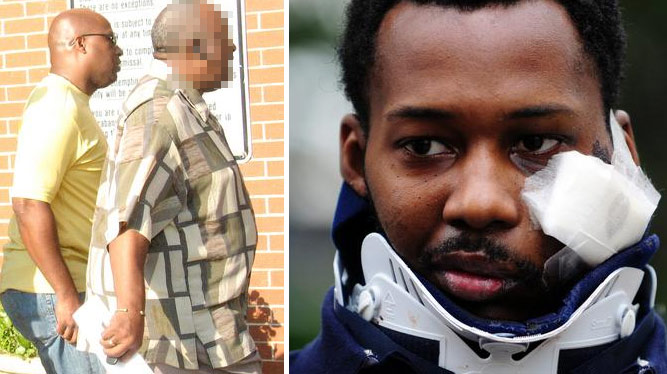 When pressed why he was crying, he responds because he's on trial! Atlanta police officer Reginald Fisher turned himself in after shooting an unarmed 29-year-old man.
The story behind this incident was that the young man had visited his ill aunt to give her medication.
While he was there officer Fisher noticed that the man had parked in a handicap spot.
He approached the 29-year-old later and said that he shouldn't park there, but the young man didn't care that much, so Fisher pulled out his gun but claimed afterwards that the man had reached for his gun in the car.
Witnesses confirms that this was not the case, the young man had held his hands over his head when Fisher pointed his gun at him.
<
That's when he shot the man, right in the face. When Fisher was on trial for shooting this unarmed man, he broke down and cried on the stand.
When asked why he was crying, he responded: "Because I'm on trial".