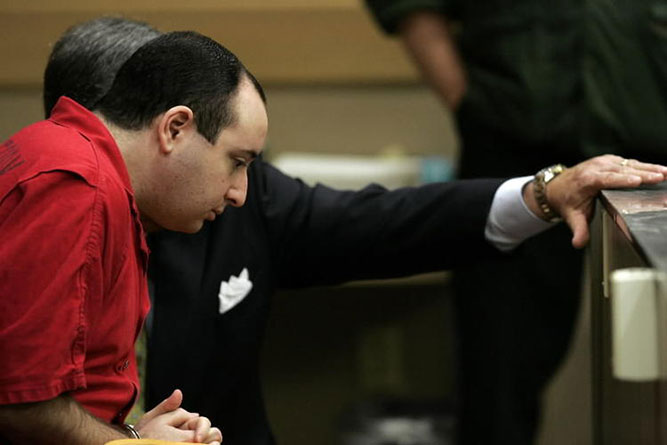 A Florida cop Jonathan Bleiweiss (34) is sentenced for five years in prison for forcing undocumented male immigrants into having sex with him. More than twenty males confirmed Bleiweiss assaulted them sexually.
Bleiweiss, a former Broward County Sehriff's deputy, faced more than 70 charges, including armed false imprisonments, counts of battery and stalking.
The corupt cop was a deputy since 2002, and in 2008 got the biggest honor of his police district, the "Employee of the year". This homosexual cop had the reputation of a hero, since he was fighting against discrimination.
Right after he was named "Employee of the year", rummors started. In 2009 he got busted after several men, all undocumented immigrants, reported that Bleiweiss manipulated them into sexual act. They said he asked for their phone numbers during regular traffic stops, and if they refused, he threatened with deportation or imprisonment.
<
After he was arrest, there were more and more men saying Bleiweiss assaulted them, but prosecutors had hard time calling victims to the court since many of them were deported, or were too scared.
Only one victim attended on the court in this case, so many charges against him were dropped.
He got five years behind the bars, but he won't have to register as sex offender.