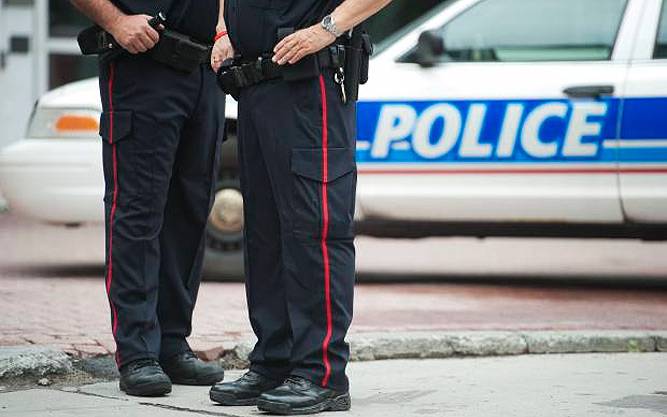 After returning home from a marathon hospital visit with her teenage daughter, the Ottawa criminology student Tasha Doucette, found a man sleeping on the sidewalk.
She got concerned and called the police which came shortly after. Instead of helping the man, they started abusing him by punching him into trees, slamming him on the chest and pushing him to the ground.
One of the pushes was so brutal that the man hit his head hard on the pavement. So hard Doucette could hear the sound of a skull hitting concrete.
She and her daughter were watching it all from a nearby hedge because at first they didn't want to be seen, but Doucette soon reacted and yelled out to the police to stop.
She also called 911 again and got cruisers, paramedics and firefighters to come over. The sleeping man didn't do anything or say anything, they just started assaulting him immediately after waking him up. The police claims he hit them first, but Doucette confirmed that this was not the case, the man was just sleeping on the sidewalk doing nothing to them.
<
She found the man after he had been released from the hospital, and found out that the police was completely wrong with their statement that the man was not talkative.
She even went out for a coffee with him. SIU is investigating the case, and Doucette's daughter will also be giving a statement.